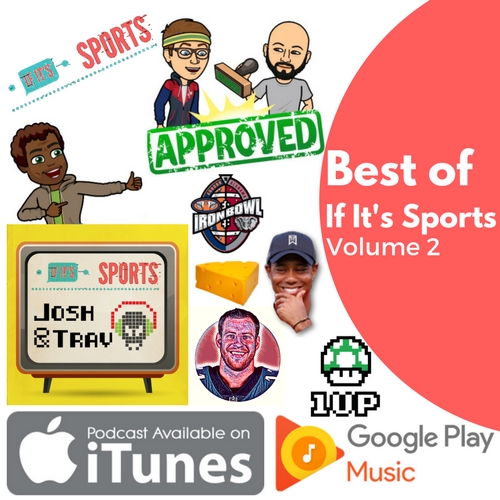 Josh & Trav are on off this week for a Chrismas break, so Jacob the Intern is left in charge to create a best of episode. Of course, Jacob the Intern goes to the clip where he hosts the One Up segment first. Then adds in when he pulls a fast one on Josh. The guys get into some Eagles talk after a tough loss to Seattle and the Carson Wentz injury. Jacob also finds a clip where there talk about the league-wide injury issue that is facing the NFL. Who would have ever thought Josh and Trav would get called Cheeseheads, but it happened! 
Who could forget when Trav and Josh spoke with Keith Mister Jennings about his time at ETSU and an upcoming movie project that is in the works. Jacob calls out the click bait Tiger is Back headline. Trav gives some NBA talk on how he isn't impressed with the defense so far. We had to throw in one college football clip just to round out the show. 
Hope you enjoy, and the guys will be back with a regular podcast next week!