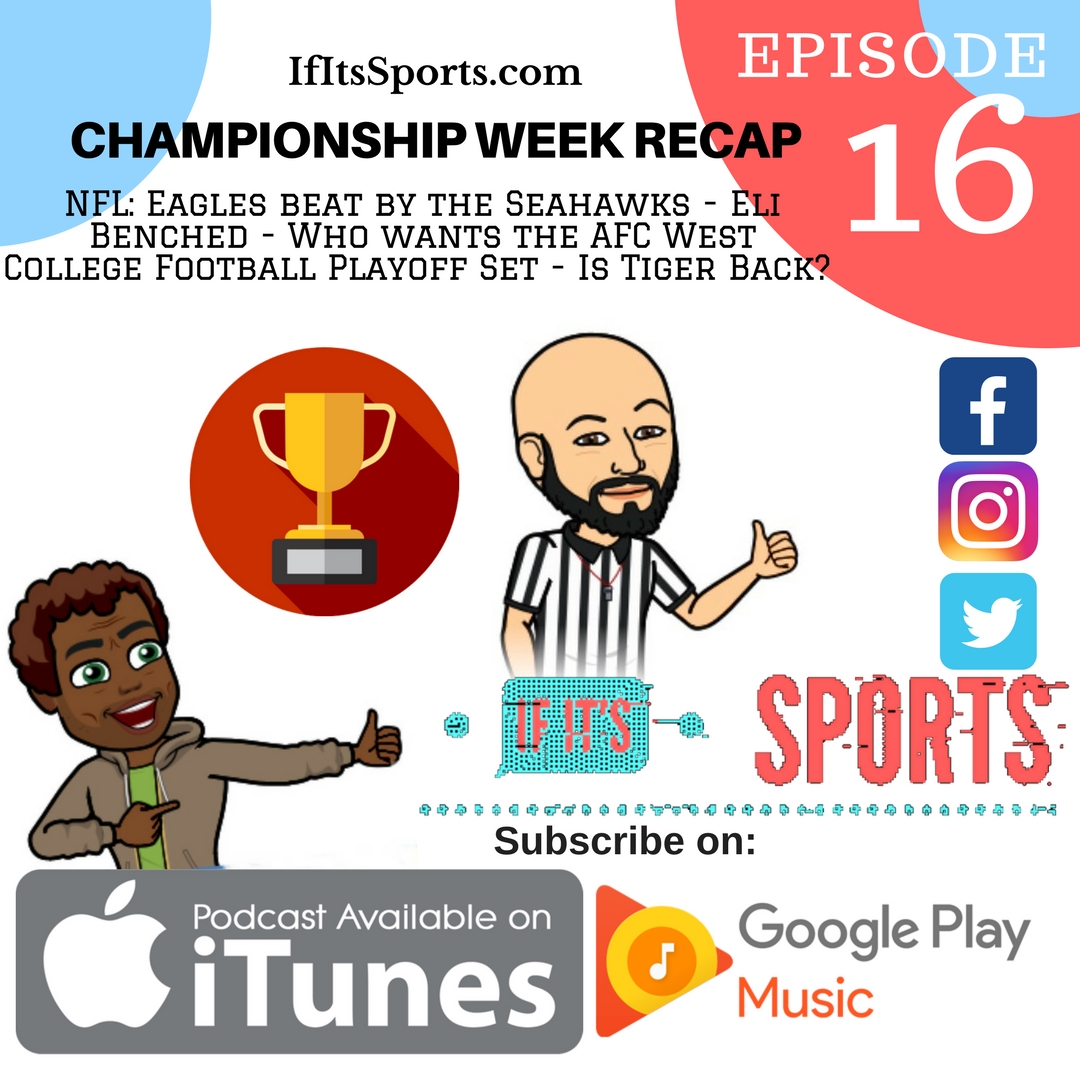 Trav and Josh dig into the College Football the Conference Championship games and give their thoughts on how the section committee did on the four teams that made the playoffs. If you thought last week was amazing drama for the coaching carousel this week just picked up where the last one left off. Tennessee fires their AD and brings in Phil Fulmer, Jimbo Fisher jumps ship and heads to Texas A&M, FSU hires Willie Taggart, and Scott Frost heads home to Nebraska. The guys give out their helmet stickers and talk the final candidates for the Heisman Trophy. We must highlight a few of the Bowl Games to look forward to in the upcoming weeks.
Eagles win streak is snapped up in Seattle, Cleveland is still winless looking like a lock for the top draft spot with the Giants and 49ers battling it out for that second spot. Chiefs keep heading in the wrong direction and are now in a 3-way tie in the AFC West, and if you bet the over on the Jets you are happy with their 5-game win total. See who cracks this week's NFL Power Ranking
Is Tiger Back? How many times does the media get to use this headline?
A quarter of the way through the NBA season, Josh and Trav look at the slow start of the Thunder, the Cavs on a hot streak, and all the star players getting ejected in the past week. Has Lonzo Ball been a bust so far?
Top 5 in College Basketball didn't seem much of a change, but LiAngelo Ball sees a change as Lavar pulls him out of UCLA.
It was another good week for dummies in the "Big Dummies" of the week segment!