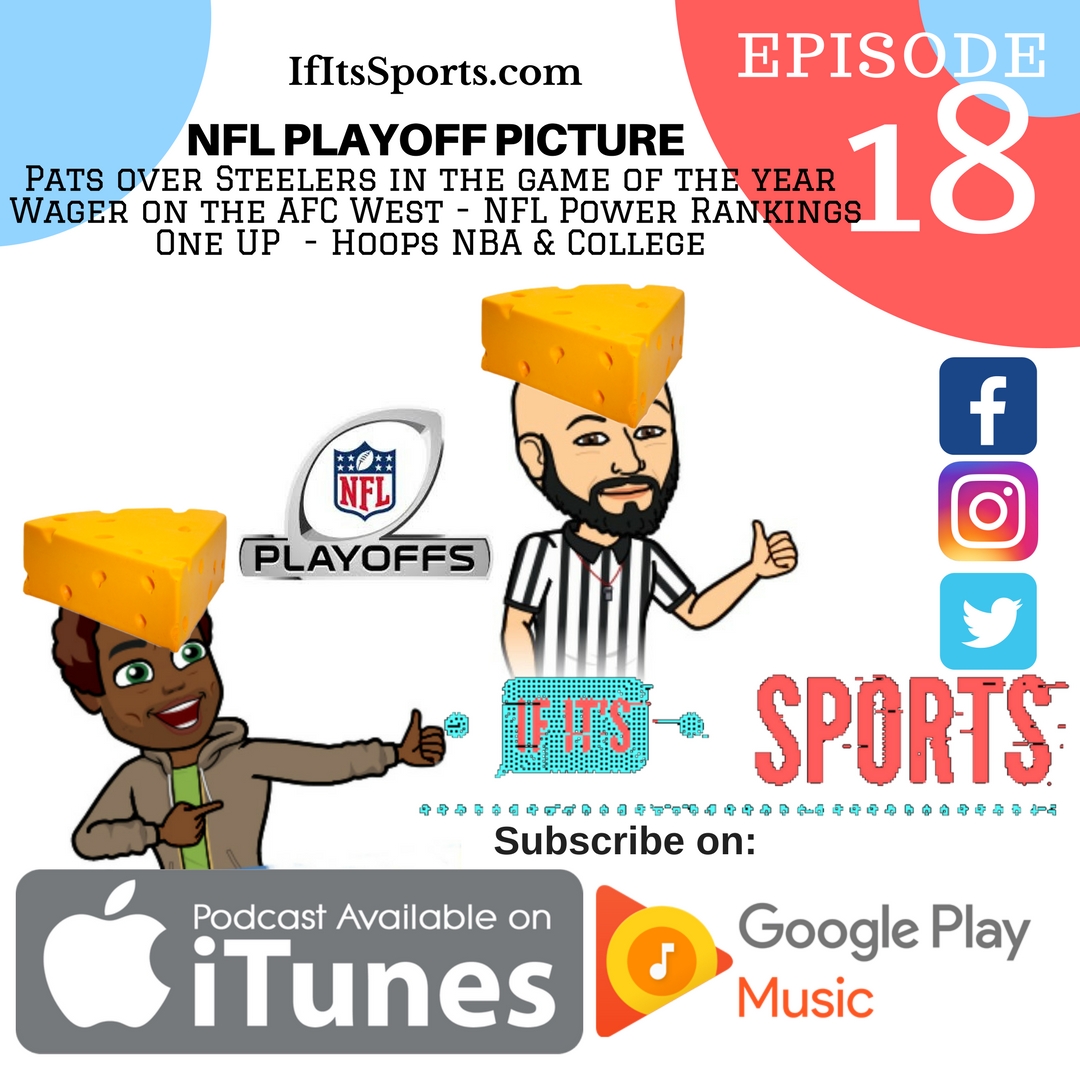 Trav & Josh start off the show diving into the controversial plays and calls in the Patriots vs Steelers games. This those bunch of cheeseheads break down the return of Aaron Rodgers as Green Bay takes on the Carolina Panthers. Rams impress as they take down Seattle and Todd Gurley racks up the Touch Downs. Trav looks like he is in good shape for the Chiefs to take the AFC West crown with a win over the Chargers. Don't wear tight jeans around Jerry Richardson, but that has nothing to do with him wanting to sell the Carolina Panthers. Diddy steps up and puts his name in the hat to be the next owner.  There is some shakeup in the Week 15 NFL Power Rankings. And to wrap up the NFL coverage they take a closer look at the playoff picture. 
College Football has 9 bowl games over the next week, but none really peak the guys' interest. But it is the week of National Signing day so we're sure some drama will come out of that. 
New Segment "One Up" hosted by Jacob the Intern as he lets Josh and Trav give their hot takes on 3 hand picked questions. Who will win this week's One Up debate?
NBA coverage focuses on Manu Ginobili, Kobe's jersey retirement, Chris Paul undefeated as a Rocket, and the planned return of Isaiah Thomas. And in college hoops, Trae Young, Freshman from Oklahoma is setting the world of college basketball on fire. Recap of some big games and the AP Top 10.
Who's going to show off and earn the "Big Dummy" of the week honors.