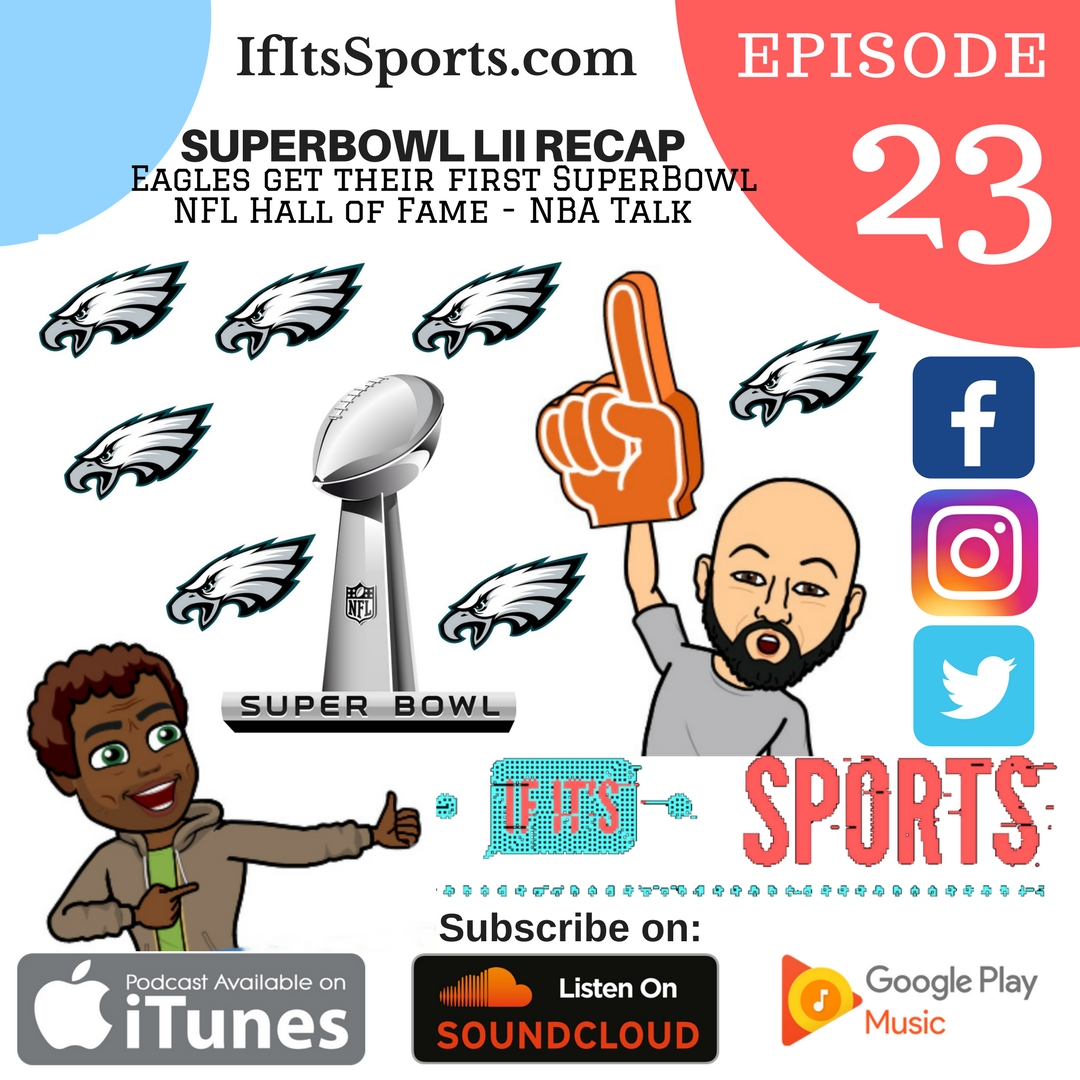 Josh & Trav get right into it on this Super Bowl LII recap. The Eagles finally get off the teams not to win a Super Bowl list and Josh is riding on cloud 9. Trav tries to talk him down and recap the game. 
The NFL also rolls out their 2018 Hall of Fame class with Ray Lewis, Randy Moss, Terrell Owens, Brian Urlacher, and Brian Dawkins as headliners. 
Trav and Josh get into their favorite Winter Olympic sports. 
Cavs have a lot of drama in the locker room, as rumors swirl that LeBron will go to the Warriors next season, Blake Griffin heads to Detroit and James Harden balls out with a 60 point triple double. 
Or first ever double winner of the "Big Dummy" of the week.